So, Bretton Woods is now fully open for the season.  As of today, they are 62/62 on trails and 28/35 on glades.
We've pretty much fully explored all the trails on the mountain and so now we are discovering the glades.  This weekend we've tried our first double black diamond trails.  These are the most challenging on the mountain.  Not for their overall steepness, but for the combination of steep and obstructions (i.e. trees, rocks, and water).
Some of the more challenging ones we tried this weekend were:
John Grave's Glades – On the west mountain.  A nice long glade run compared to the shorter runs on rosebrook.
Hemlock – This thing was treacherous.  Short but extremely steep with trees everywhere.  I went down on my butt.  Eli fell and hit his chin on his skis.  Not doing this one again.
Lazy Man – Even though this was is rated higher than hemlock, I think hemlock was actually more difficult.  Both hemlock and lazy man are right next to each other.
Roz's – Not much of a glade, more like a chute that connects many of the rosebrook glades together.  At the bottom of this run you had to navigate through pools of water on a narrow strip of a trail.  One wrong move and you'd be soaked!
Our epic run from the top included:   Parorama (Blue) -> Two Miles Home (Blue) -> Enchanted Bear (Black) -> Minahan's Ridge (Black) -> Hemlock (Black) -> Roz's (Black) -> Deception Bowl (Black) -> Almost Home (Green)
Eli picked out the above run and had a blast.  It was during this run I realized that Eli may actually be a better skier than myself.  Already at 8.
After a full day of skiing, we took it to the lake to play hockey for a couple hours!  You really can't beat hockey on the lake at dusk.  The shot below are the actual sunset colors, no filters!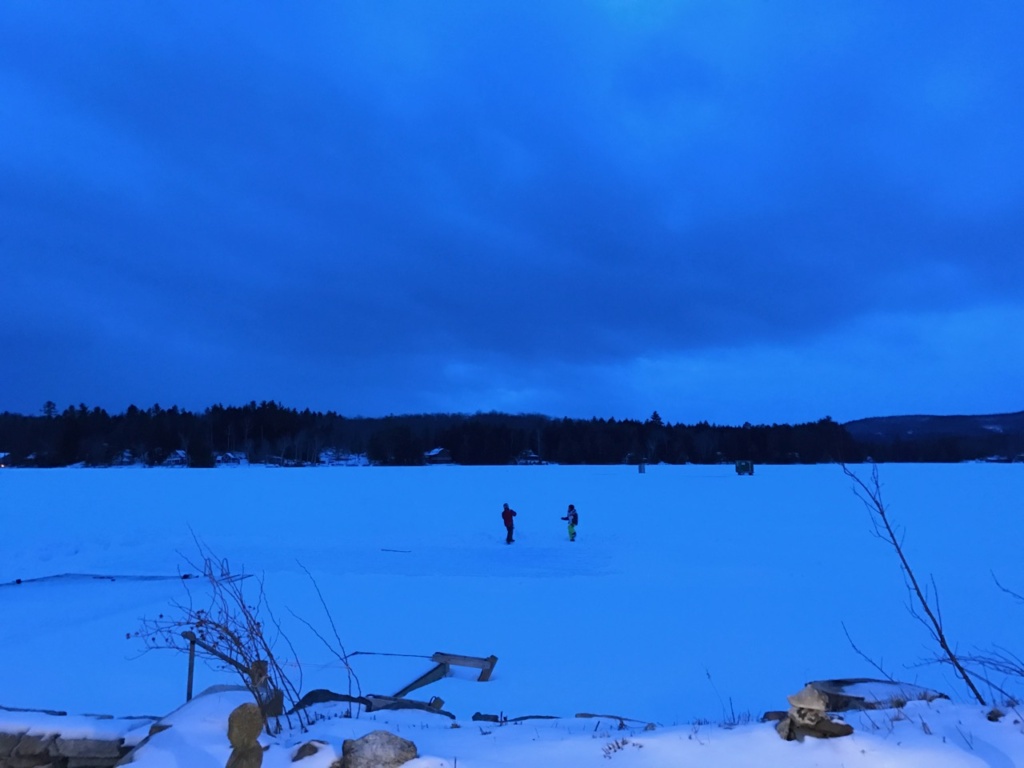 Overall, another great weekend in the whites!