This week the whole family went down to Cape Canaveral, Florida to watch Michele's rocket launch up into space.  Lots more info on the satellite that she worked on can be found here.
Michele headed down on Tuesday with all 3 boys.  I headed down on Thursday night so I could get some more days of work in.  Everyone headed back on Monday.  In addition, Michele's dad and wife spent the weekend with us.  Less than a year ago they moved down to Florida, so it was good for everyone to catch up!
We spent Friday hanging out at the hotel pool.  We stayed at the Holiday Inn at Cape Canaveral.  The hotel had awesome amenities (arcade, indoor playground, pools, lazy river, water slide, etc.), but the room kinda sucked.  All five of us aren't used to being crammed into a couple hundred square feet for a week!
Here's some pics of the hotel pools:
After dinner, we then went to a gathering of people that worked on the mission.  They had presentations from various military personnel.  Eli was fascinated by these presentations.  The event was held in this very cool building that looked like a wave and was overlooking the launchpad.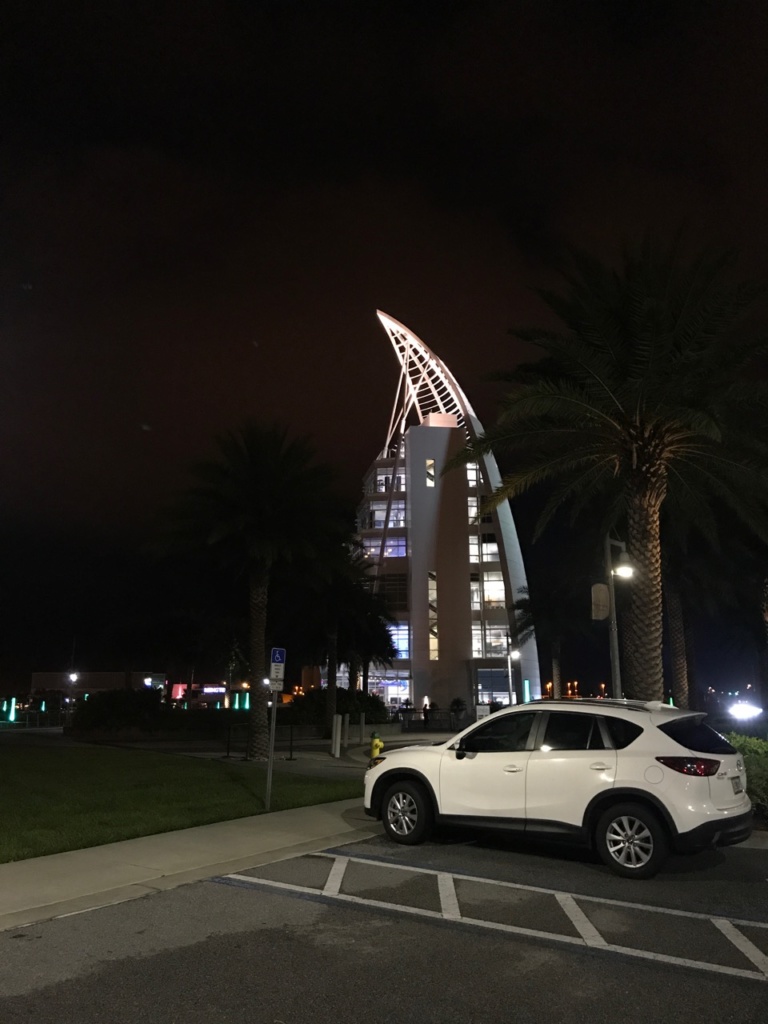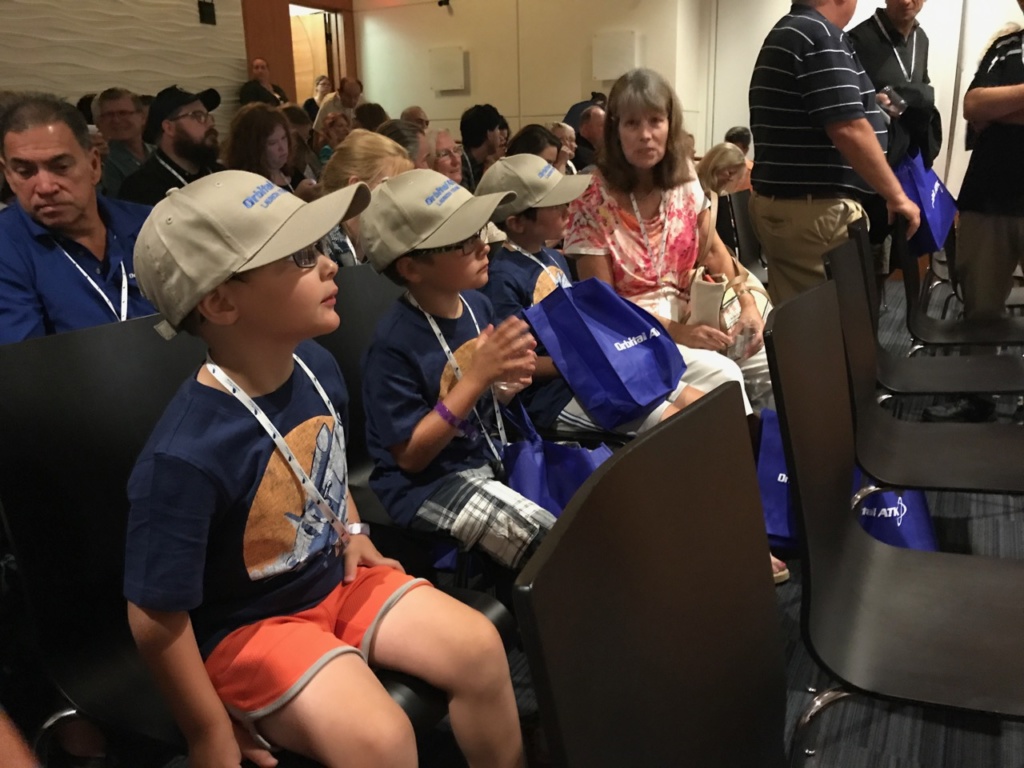 The original launch time was scheduled for 11pm.  After the 9pm presentations we found out that the weather wasn't cooperating and the launch was delayed until 2am!  This was definitely a concern w/ the 3 boys.  We ended up going back to the hotel room and hanging out until about 1:30am.
We then headed out to the beach and watched the rocket launch off from a pier.  It was so cool!  Overall I was super impressed by how well behaved the kids were!
On Saturday we slept in late.  We then spent more time at the pool.  In the evening Michele and I got to spend some alone time and go hang out with some of her coworkers, then went out to dinner.
On Sunday, we pretty much spent the entire day at Kennedy Space Center.  This place is like Disney for geeks.  We got to see an entire Saturn V rocket, visit launch pads, touch moon rocks, see the space shuttle Atlantis, meet an Astronaut, and a bunch of other cool stuff.
Some pics from the space museum:
On Monday we all headed back home!  Overall it was a great family trip.