This week I visited Pittsburgh, PA to attend the Carnegie Mellon University (CMU) career fair.  This was my 3rd or 4th time to this career fair.  These fairs are a great way to find amazing interns and fresh grads.  I've had great luck w/ CMU students, which is why I keep coming back!
I went with a few coworkers and we stayed in an Airbnb that had a pretty awesome view overlooking the city.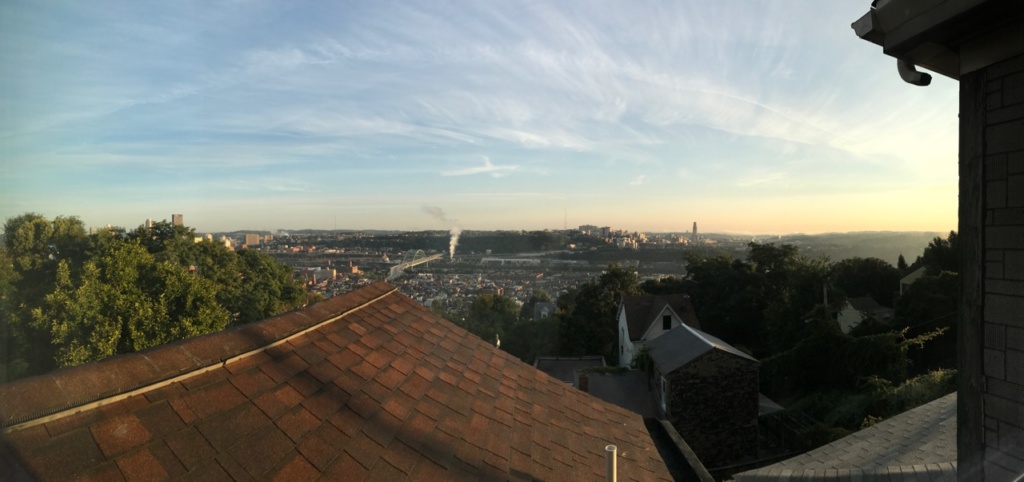 The buildings in Pittsburgh are very strange.  Everything looks rundown from the outside, and the siding on many houses is a strange mishmash of clapboard, brick, tile, and other materials.  Also, the houses are extremely close together: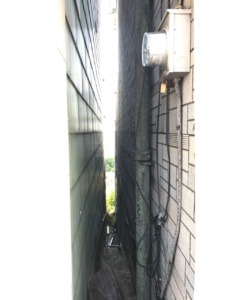 We attended the fair all day Monday and Tuesday, which was pretty exhausting.  There was a line of students behind everyone in the booth, all day long.  The basic system is to meet as many students as possible at the fair and then pick the top ones to interview on campus on Wednesday.
We met w/ probably hundreds of kids and ended up interviewing around 20-30 on Wednesday.  From there we are planning on making offers to about 5-10 of the top ones.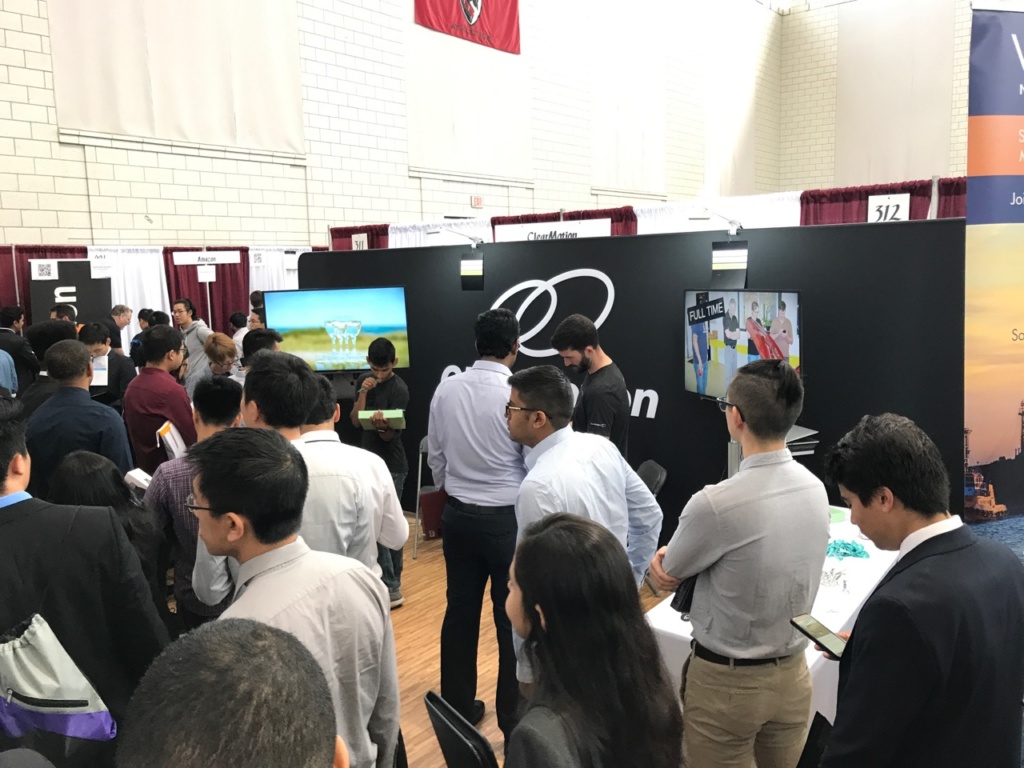 We met some great candidates and I'd say overall the trip was a success!
At the end of the day on Wednesday we were heading out and grabbed an Uber.  Uber has been testing self driving cars in Pittsburgh for about a year now, and recently they have opened them up to anyone.  In the app you can't select a self driving one, you just have to get lucky.
The trip started by our vehicle flying past us, so far not so good.  We grabbed a pic before the trip: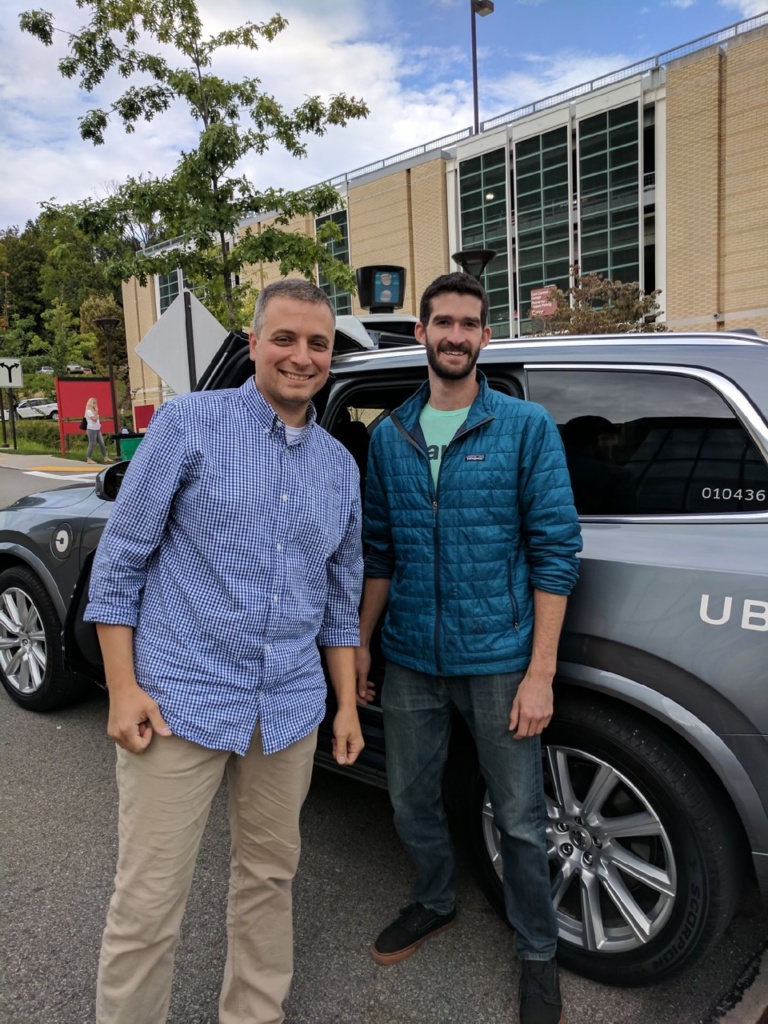 Inside the vehicle there are two displays, one in the front and one in the back.  There were two drivers in front, there to help out if the car got into a jam and couldn't drive on its own.
In the back seat there was a display that showed a live shot of the lidar data and object recognition.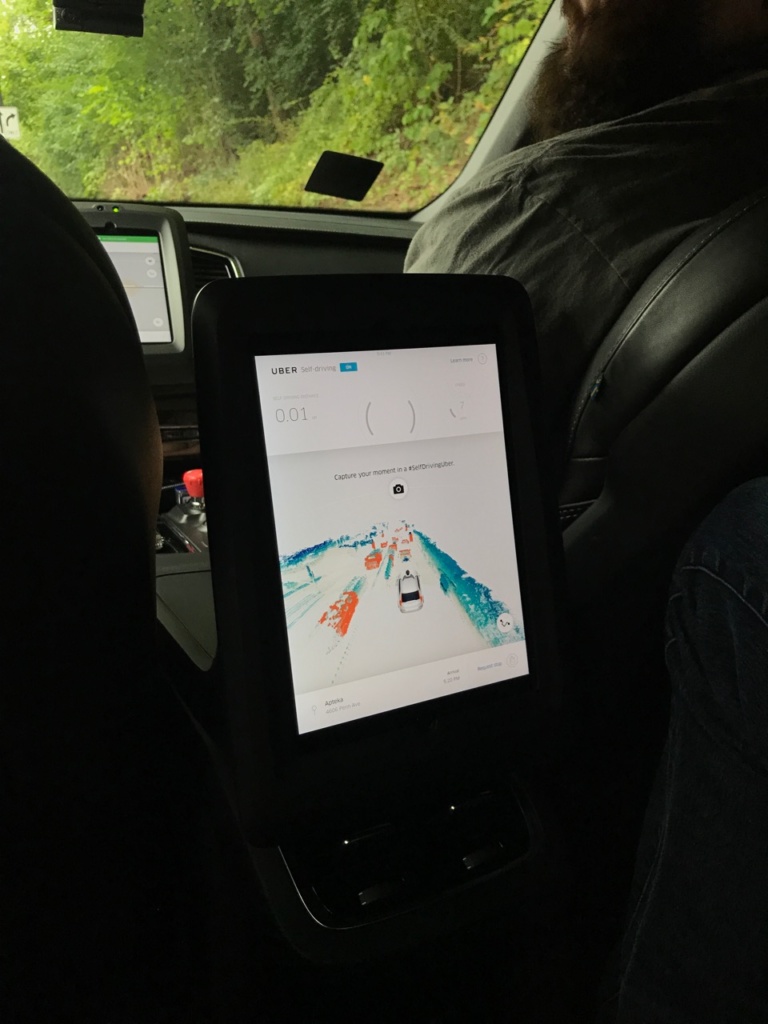 Currently the pickup and drop off process is done by the human driver.  Once they get going they put it into autonomous mode.
Overall the self driving mode was very cautious, probably too cautious, which resulted in a jerky ride.  If there was any pedestrian or bicycle traffic nearby it was hit the brakes pretty hard.
There were several intersections where the car went out of self driving mode.  I'd say less than half of our 20 min drive was autonomous.  My guess is they are several years away from being completely driverless, but it is inevitable that the tech challenges will be overcome.
Definitely a highlight and great way to end the trip.  Can't wait to see these things all over.