We had a successful second weekend skiing up at Bretton Woods.  This weekend there were a lot more open trails, with 17 open by Sunday.  Much better than 5 the previous week!
First off, I thought I'd share some pics of the house we are staying at in Whitefield, about a 20 minute drive from Bretton Woods.  Here's our view of the Lake, which is already frozen!
The house has 3 bedrooms, 2 baths, and a nice great room for everyone to sprawl out in: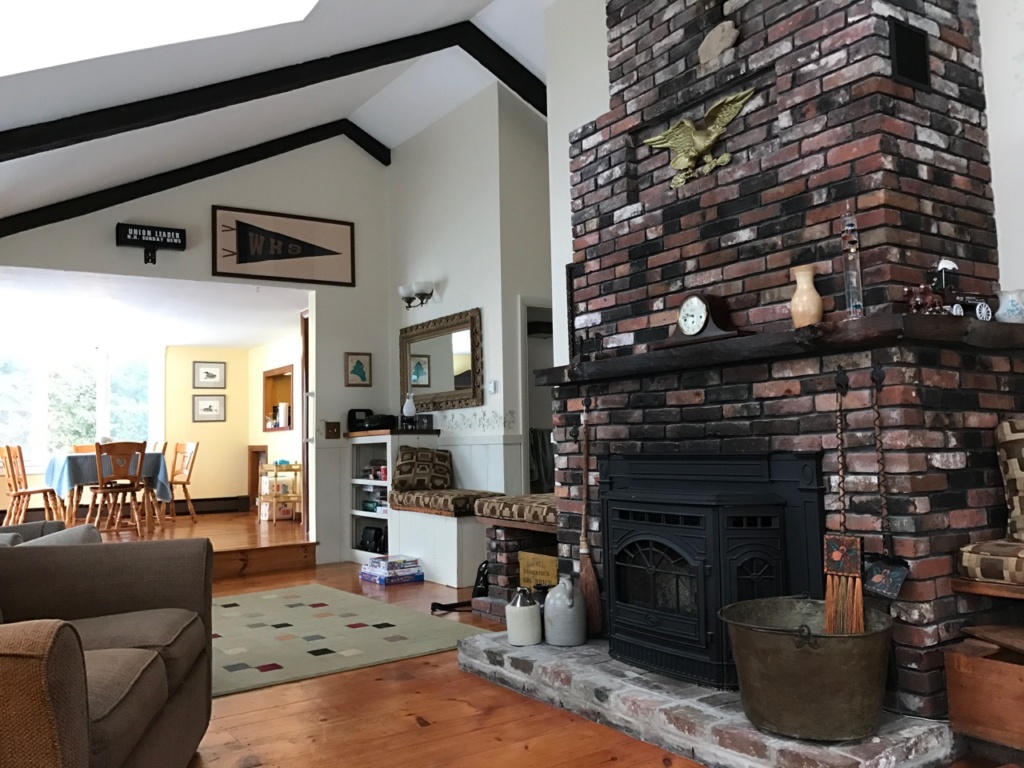 Overall we've been super happy with the place, it feels like we're going on a vacation every weekend!
Now, back to skiing.  The weather has been good to the mountain so far.  Temps have been low, enabling the crews to keep the guns running nonstop.  Unfortunately we haven't had any blockbuster snowfall at the lower (3000′) elevation YET, but I'm sure it will come soon enough.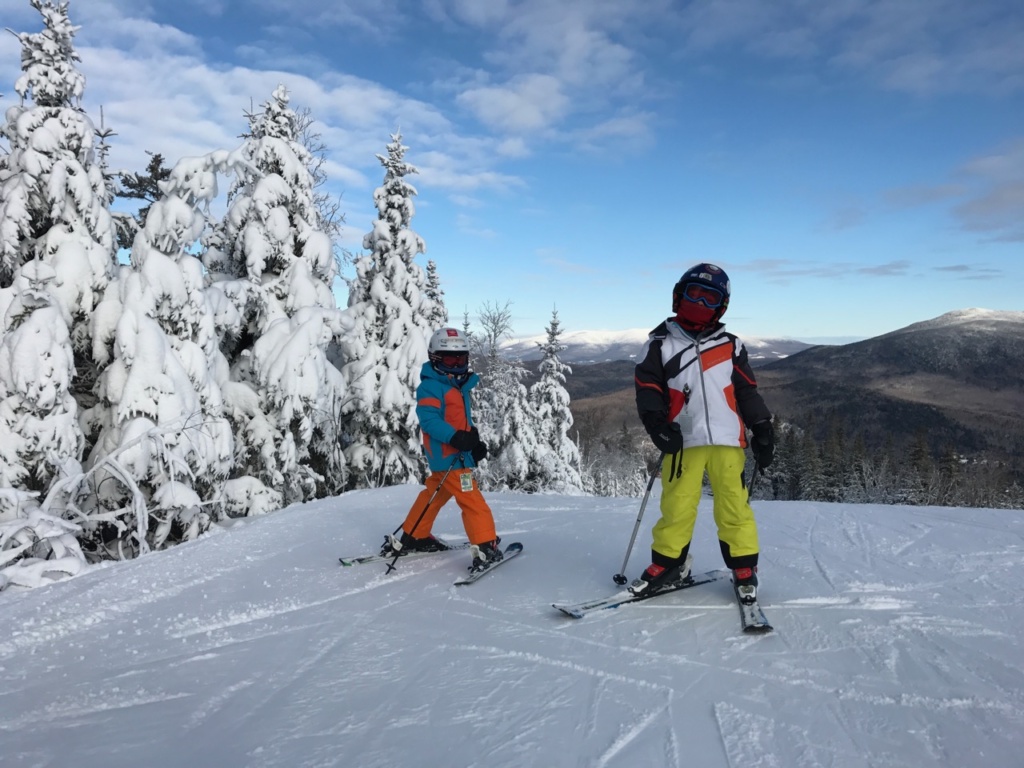 Above is a shot of Eli and Aaron at the top.  In the background you can see a mountain (Waumbeck I think) covered in snow and the distinct elevation line where that snow occurred.  Unfortunately that line is above Bretton Woods.  Mt. Washington, the mountain right next to us, got something like 4 feet of snow this past week!
The boys did great skiing.  They are all really loving it.  I spend most of the day w/ Eli and Aaron, while Michele is teaching Tommy on the bunny slope.  This week Tommy learned pizza and french fries, and was able to ski down the whole run by himself.  We're sure he'll be up at the top in a few weeks!
Another great addition to the mountain this year is the waffle cabin!  The boys loved the sugary treat!