This past weekend I had my company (ClearMotion) work retreat in Cabo San Lucas, Mexico.  Each year we take the whole company (and spouses) on a getaway to an exotic location.  The purpose of the trip is twofold, one is as a reward/benefit to employees, and the other is team building.
Cabo is at the tip of Baja California, on the pacific coast in Mexico.  See below.  This was my first trip to Mexico and I was pretty excited!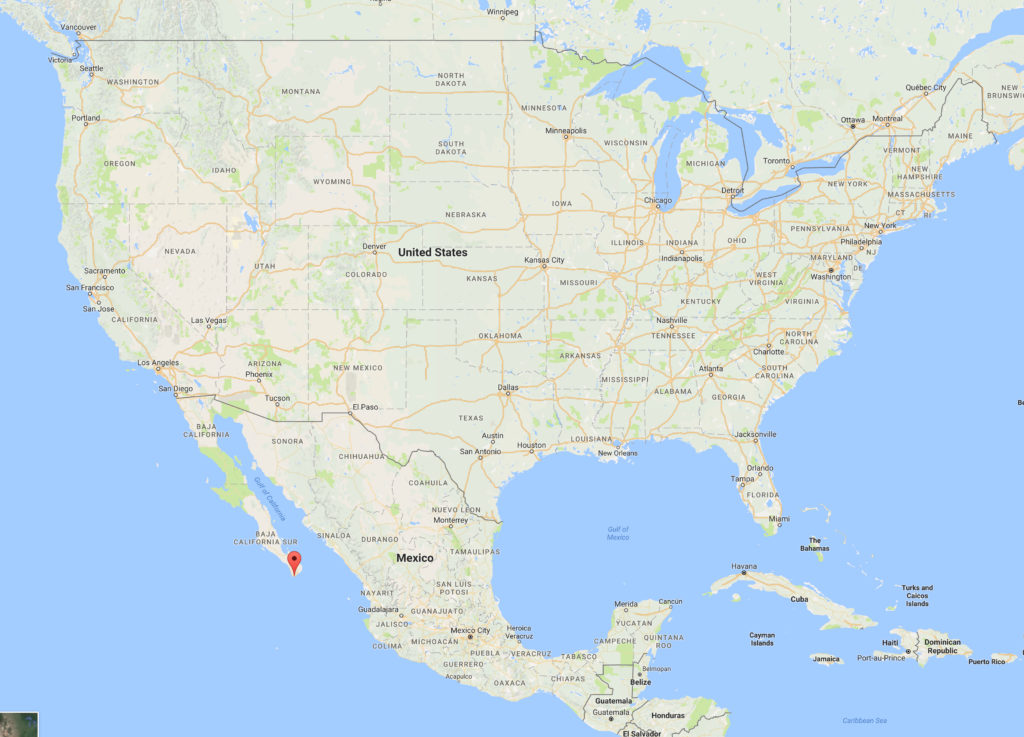 My flight left @ 6am on Thursday, which meant I had to get up at 3am.  The flights themselves were uneventful.  I am happy to say that the Bose headphone purchase was totally worth it.  These things totally cancel out the engine noise on the plane, it's almost eerily quiet and took some getting used to.  Also, the battery life is phenomenal.
Our plane landed around 1pm Cabo time (3pm EST).  Entering Mexico was a snap.  We got to deboard the plane via the rear, which was a first for me.  I love how the warmer climate airports have you exit the plane right onto the tarmac.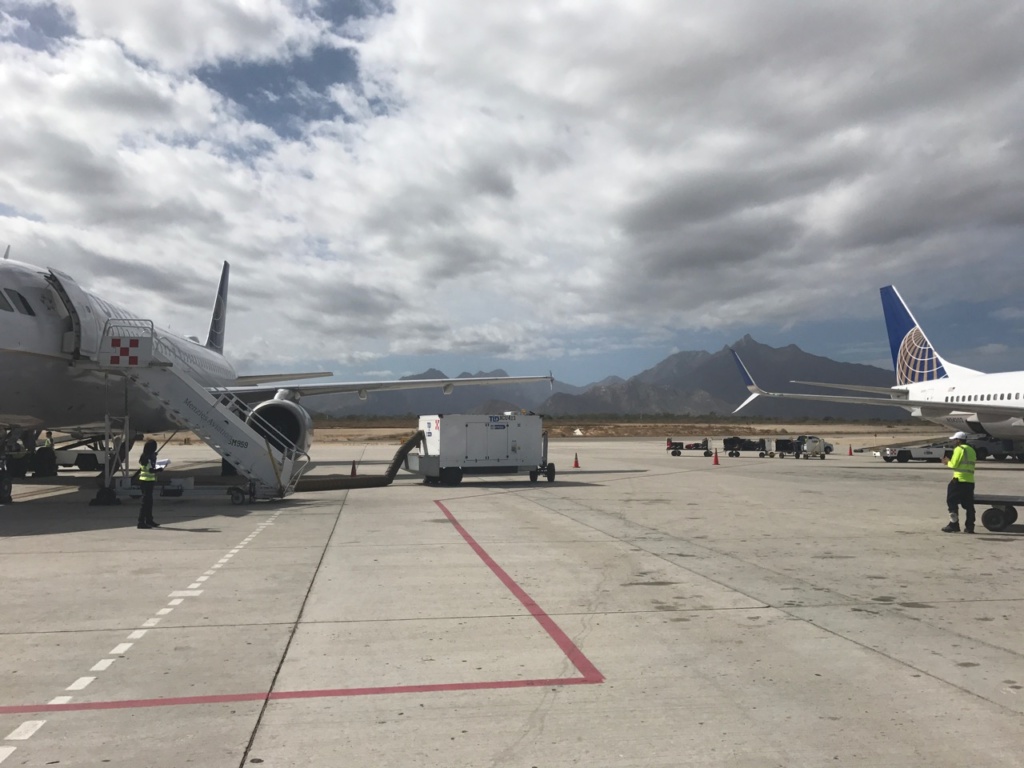 Our villas were about a 30 min drive from the airport.  I was struck by the mountainous desert landscape on the drive.  There is a ton of development going on in the area, so I'm assuming tourism is growing here.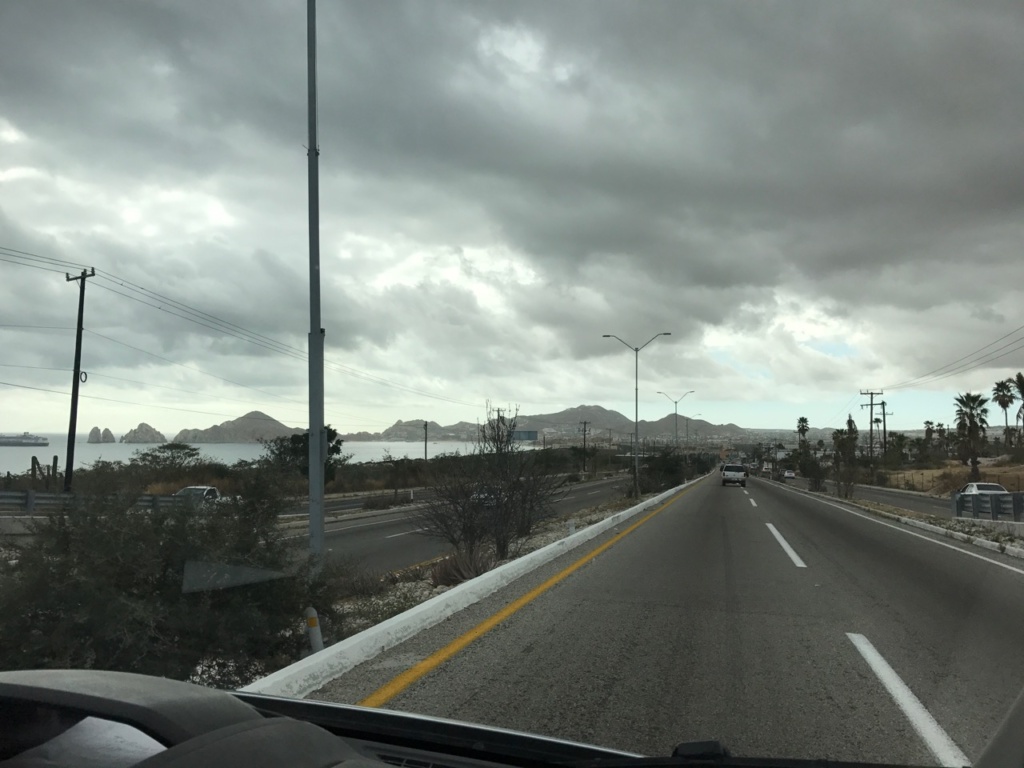 Overall about 100 people were on this trip.  We were dispersed among a bunch of villas, with a main villa being the central place for all the activities.  I was lucky enough to be staying in the main villa.
The main house was incredible!  It was a 9 bedroom mansion at the top of a cliff.  Some of the features included, full gym, theater, putting green, infinity pool, and unbelievable views.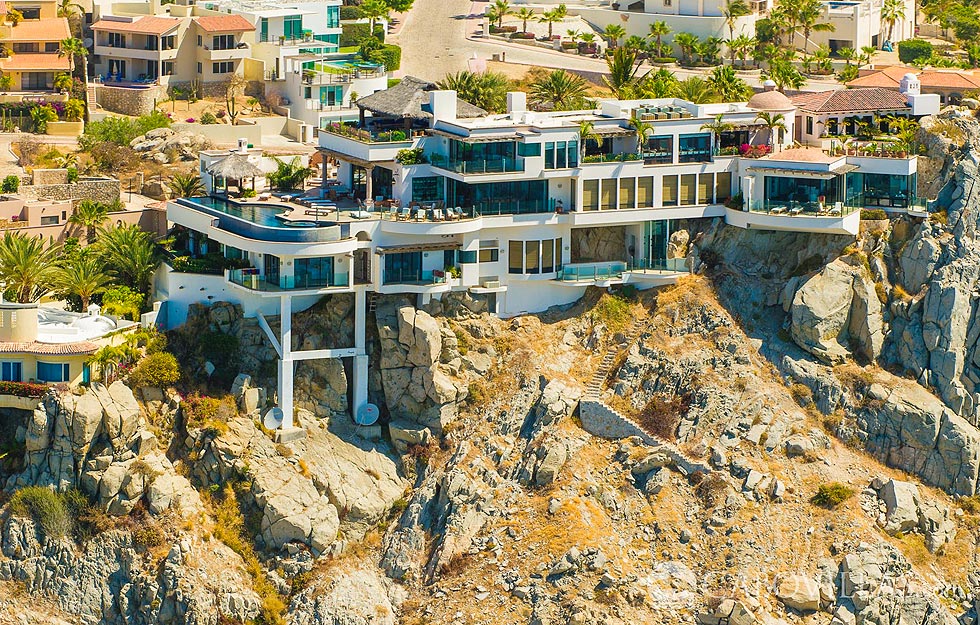 There was a staff on hand of I'm guessing 10-15 people serving us throughout the trip.  On the first night we had Mexican food served at the villa.
The next day was packed with events.  First thing in the AM we had a team building event on the beach.  This included group activities/sports and overall was fun.
After the team building we went on a 3 hour catamaran boat ride.  We got to see some great scenery and a ton of whales.  Apparently Cabo is a popular spot for whales as they like to hang out in the Gulf side.  We saw both humpback and grey whales.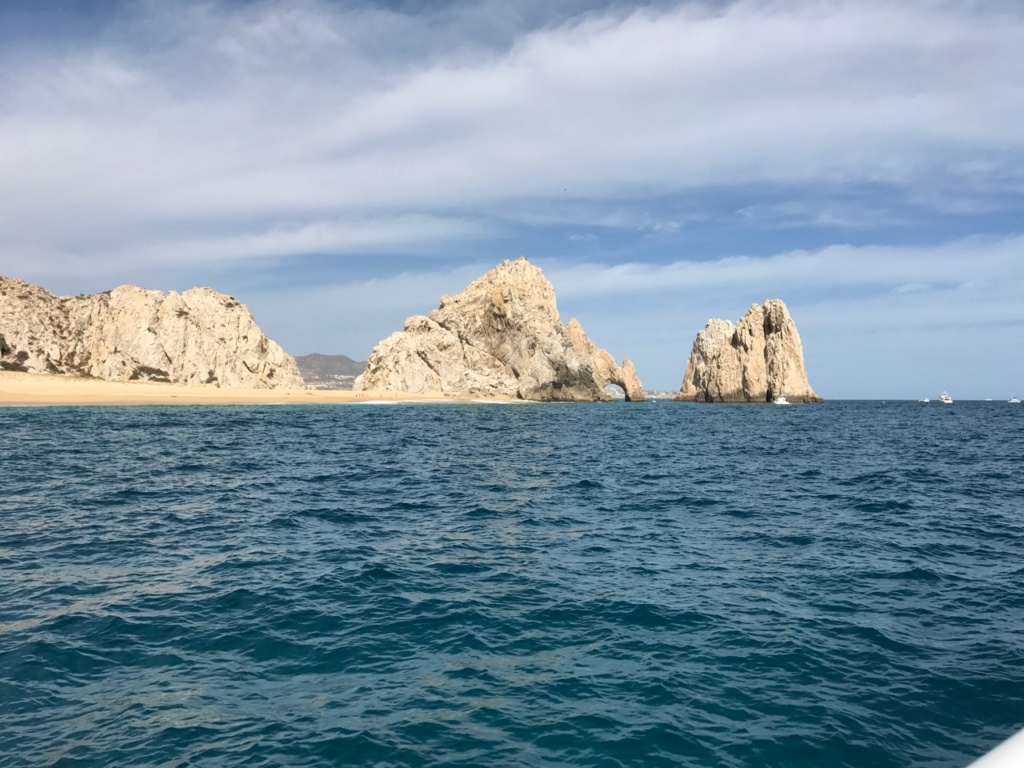 It was hard to snap a good pic of the whales, but we did get to see them blow big spouts of water and view their tales as they dove deep.  It turned out the whales were everywhere, and we pretty much saw them anytime we looked at the ocean, even from the shore.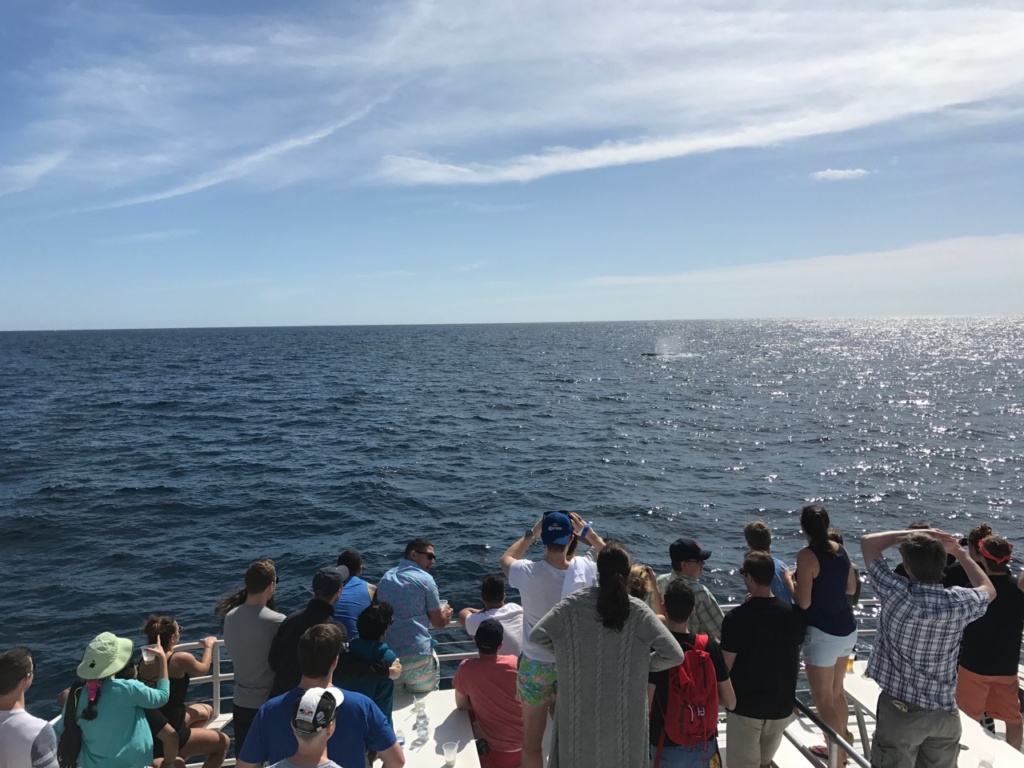 After the boat ride we had a 'white party', where everyone dressed in white and had a nice sit down dinner.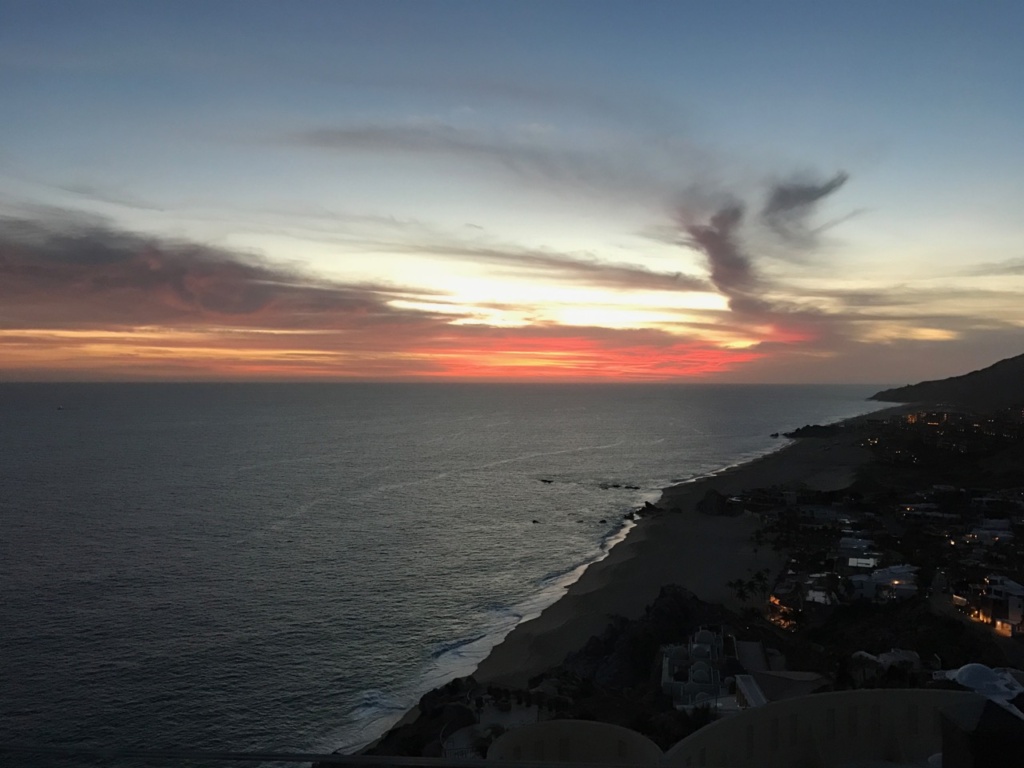 The next morning was a late start.  After breakfast at the villa we had an all hands session for about an hour.
After that, a group of us decided to go on a UTV (aka side by side) tour.  This was a total blast.  We got to ride through mountainous terrain and on the beaches.  I've never been in a UTV before, but these things go FAST, we were going about 70 km/hr.
After the UTV tour we had dinner in town then I crashed early.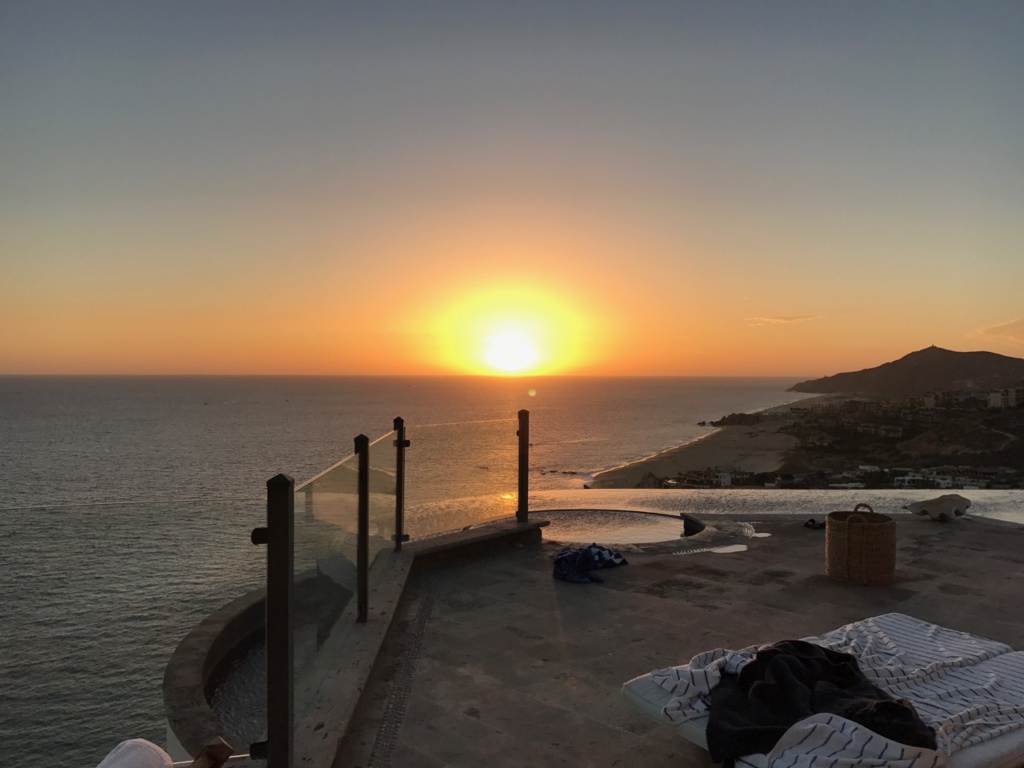 The sunsets and rises were incredible from our villa.  Also, there was almost no light pollution and the stars were amazing.  Both of the shots below are the sunrise from my room.
Sunday morning we headed back to the airport after breakfast.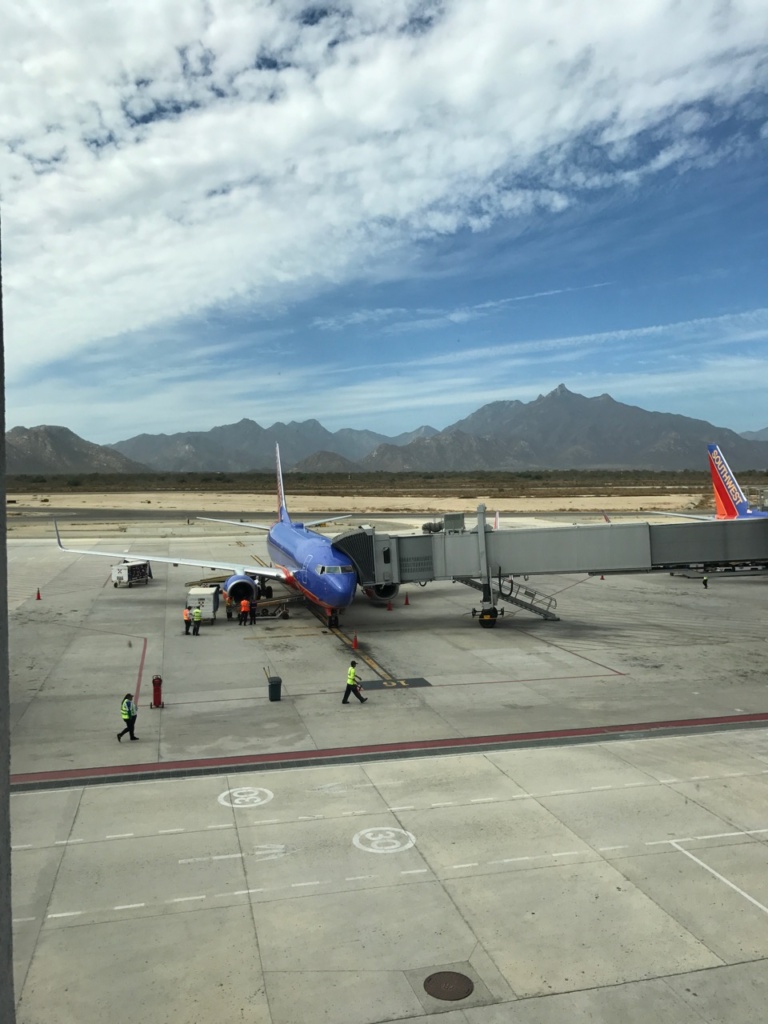 Reentering the USA through customs was totally insane.  Trump had just announced his ban on immigrants from several countries.  I was totally shocked to see hundreds if not thousands of protesters greeting us after we exited the terminal.  Many people were holding signs looking for people who had been held back.  Lawyers were holding signs offering free services.  The terminal was totally packed with people and there were tons outside.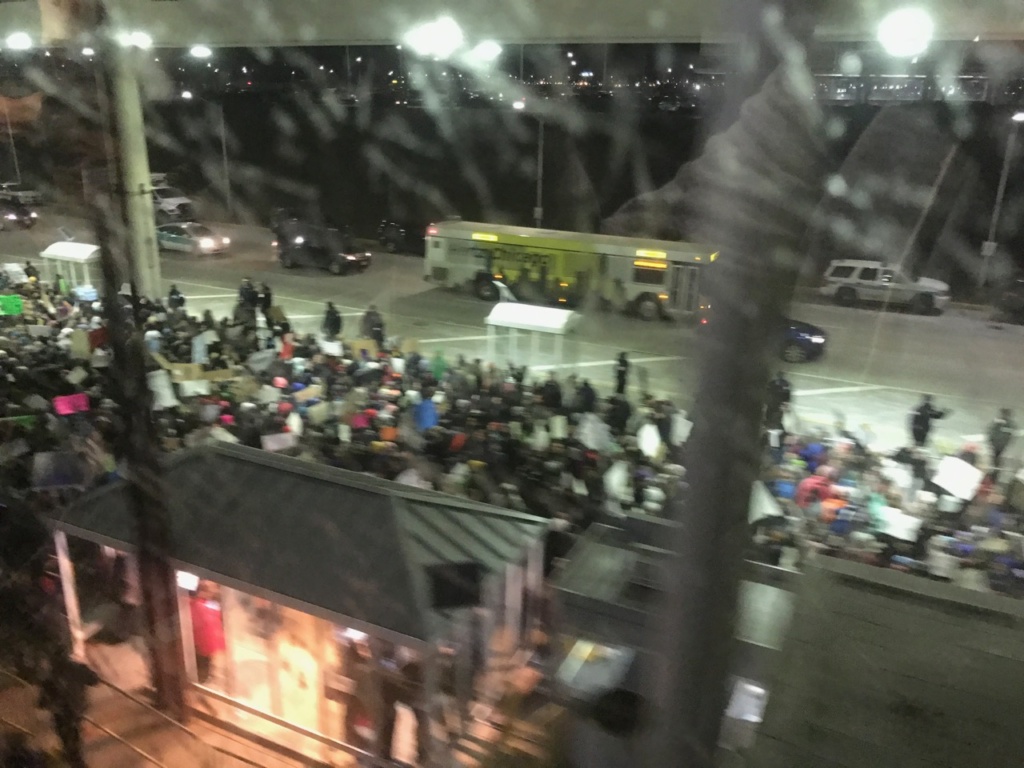 What a sobering way to end such an exotic trip.